Business Documentation, Legal and Other Pertinent Information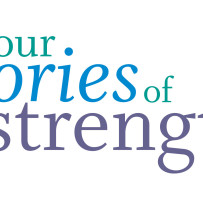 Because Our Stories of Strength has received tremendous support, encouragement and story submissions from the EDS and broader chronic illness communities, we felt that it was important to provide clarification and proper documentation on a few pertinent topics that may not have been quite clear since the Our Stories of Strength debut Anthology was originally published.
Links to legal & business-related documents are provided below. Additional information is available upon request. Questions and business-related inquiries should be sent to info@ourstoriesofstrength.com. If you see unauthorized sales of the 1st EDS Anthology or other related posts, please email Kendra@ourstoriesofstrength.com.
Documents & Links: 
Original 2015 Our SOS Media, LLC Articles of Organization
Business Legal and PR Statement Concerning the Current and Future Availability 'Our Stories of Strength – Living with Ehlers-Danlos syndrome'
Our SOS Media, LLC 2015 Tax Return 
Our Stories of Strength Trademark Registration Certificate
Our Stories of Strength Trademark Ownership Transfer Documentation
'Our Stories of Strength – Living with Ehlers-Danlos syndrome' Anthology Copyright Registration
Our Stories of Strength, LLC (Legally renamed Sisters Media, LLC) Articles of Organization PDF
Our Stories of Strength, LLC Business Name Change to Sisters Media, LLC PDF
***Important – All pertinent content and information on the Our Stories of Strength website (this site!) will be available on Invisible Strength, once the new website is launched. The original website will be taken down and redirected.***