Sisters Media, LLC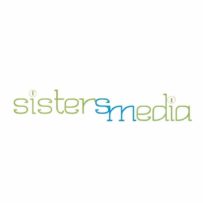 About: 
Sisters Media (renamed from Our Stories of Strength, LLC) was originally founded in 2008 as a media company focused on photography, digital media & design projects. Over time and based on our desire to meet the additional needs of our customers, Sisters Media evolved and redeveloped into a media company focused more on the publishing of digital and print materials, educational resources, a digital magazine, and non-fiction books and anthologies in the health, medical and wellness fields.
Additionally, we offer consulting and specific project-based help, as well as limited photography and design services.
Your media (print & digital), publishing, and photo projects from start to fabulous!
Website – www.sisters-media.com
Facebook – @SistersMediaLLC
Twitter – @SistersMedia
Email: info@sisters-media.com
Related projects and websites:
'51 Tips for Parents of Children Newly Diagnosed with Ehlers-Danlos syndrome (EDS)' 
Strength/Flexibility/Health/EDS